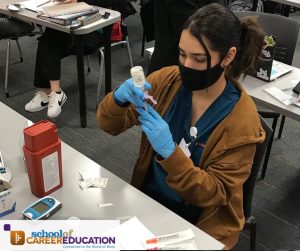 Riverside Campus
Medical Assistant & Medical Assistant and Phlebotomy
Over the month of October our Riverside Medical Assistant & Medical Assistant & Phlebotomy students has been hard at work as they prepare to begin their internships! Student have been practicing their syringe draws and injection control. They started by practicing on oranges and hotdogs and have moved up to practicing on each other. We are excited to watch them begin their internship and put their skills to use!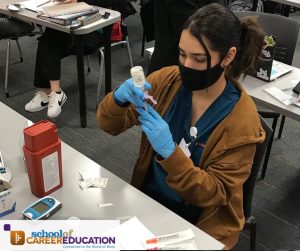 Indio Campus
Business Administration
Our Business Administration students have been learning many new skills and continuously working to improve. In October they completed a software training which included features of Microsoft Outlook, OneNote, OneDrive and Microsoft Teams. They continue to improve on typing skills and effective communication in the work environment.  They will soon be out at their internships and using these skills in a professional business environment.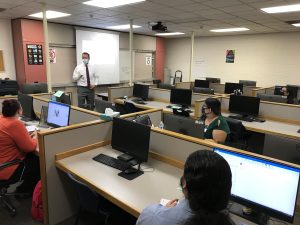 «
November 2021- Student of the Month
November 2021-Upcoming Events
»