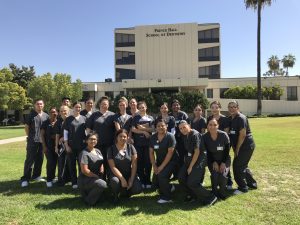 RDA Students went where?!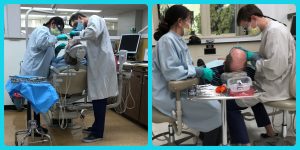 Students in the Registered Dental Assistant program had the unique opportunity to learn and apply their skills at Loma Linda University (LLU)-School of Dentistry. Under the  guidance of their Instructor-Mrs. Kowalski, Instructional Assistant-Mrs. Keating, and the faculty at LLU our students explored various departments as well as assisted in various capacities. Collaborative relationships such as these bridge instruction and real world experience that allows our school to connect students to the world of work.
Nurse Assistant students take their State Exam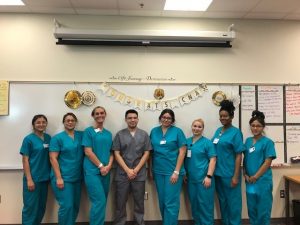 "You must have the heart" is how Instructor-Mrs. Crow welcomes students into her Nursing Services and Support Occupations Program. Having "heart" and the desire to help others are just a few character traits that Mrs. Crow emphasizes for those embarking in a career towards nursing. Students in her class learn the techniques and skills required to provide patients with assistance in mobility, feeding, hygiene care, and much more. To be prepared for their internship at Altavita  Village, students practice their skills in their classroom lab. After practicing, reviewing, and starting their internship, students took their State Exam in December. With much excitement and enthusiasm we are proud to announce that 100% PASSED!
Congratulations to the following students for receiving Student of the Month in their class: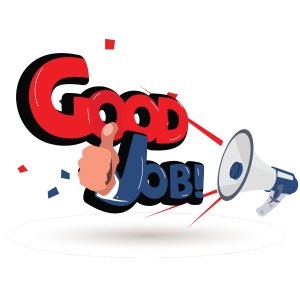 Dental Assistant, RDA eligible: Cortney H. & Jeniffer M.

Emergency Medical Technician: Justin K. & Nathan R.

Medical Clinical Administrative Professional: Cynthia H.

Nursing Services & Support Occupations: Ce'mone P.

« Resource and Career FairStudent Highlights »