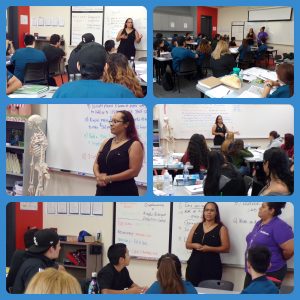 We love to hear from our Alumni and share their success stories with others!
Meet Qianna Shepard: 2018 Medical Assistant Bootcamp. Qianna had enrolled into the program to obtain additional skills as she already held a Phlebotomy license. She completed her program in June and earned her NCCT Certification for Medical Assistant. Prior to earning her certification, Qianna had been hired through her internship. Upon earning her certification, Qianna was eager to do more. On a weekly basis she had opted to receive employment leads from our school. It was through one of these leads that Qianna became aware of a job fair that she attended. At the job fair she was interviewed by an employer who immediately hired her on the spot. Currently, Qianna's position is as a Lab Technician. We are extremely proud of Qianna and thank her for visiting our school recently and allowing us to share her story.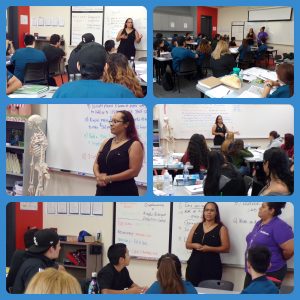 Congratulations to the following students for receiving Student of the Month in their class:
Administrative Office Professional: Hugo M. & Edith S.
Medical Clinical Administrative Professional: Monica O., Arlene P., & Lizeth V.
Nursing Services & Support Occupations: Dalina A.
Pharmacy Technician: Joshua L.
Dental Assistant, RDA eligible: Jocelyn A.
Phlebotomy: Maria T.
«
What's Going on in Your Class?!
First month of School
»