April 2020 – Program Highlights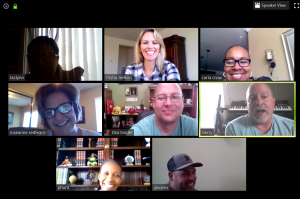 School of Career Education Staff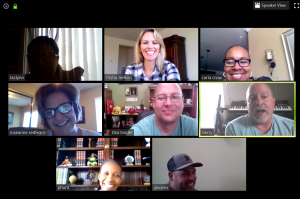 SCE Instructors & Managers
SCE Staff is still meeting and discussing new ways to support students through this time!
Riverside Campus
Administrative Office Professional
Administrative Office Professional students have been communicating with their instructors daily and have started video conferences weekly as well. Their instructor is very proud of the flexibility her students have exhibited. They have shown great strength in staying committed to the program and doing what is necessary to achieve success even if we are not in the classroom!
Dental Assistant / RDA Eligible
Grindstaff RDA students have transitioned seamlessly to online distance learning and are determined to not allow anything to stop them from completing their course. With only 2 1/2 months of class left, they are well on their way to completely the course and preparing to sit for their state board exam! Great job 2020 class; keep your eye on the prize!
Nursing Services & Support Occupations
Students are doing a magnificent job considering the circumstances! Students are keeping up on their assignments and are creative with "questions of the day." They are still collaborating with their fellow classmates which is noteworthy of all students! Their instructor takes her hat off to all the students and their families for continued success in the online courses we are offering!
Indio Campus
Administrative Office Professional Bootcamp
Our Administrative Office Professional Bootcamp course began in this March! We are so glad to see the progress of our students despite having to quickly transition from their in-class routine. Our students have been working towards their learning outcomes and are quickly becoming acquainted with email etiquette, risk management, payroll & accounting techniques, website design and much more!
Pharmacy Technician Bootcamp
Pharmacy Technician Bootcamp also started this March. Our instructor has been working diligently with students to help them learn the top 200 drugs on the market, pharmaceutical mathematics, pill counting, and IV prep to prepare them for internships and find their place in the pharmacy field. The top tools over this first semester is communication and motivation! We are glad to see our students applying themselves as we continue on!

« April 2020 – Social MediaApril 2020 – Upcoming »