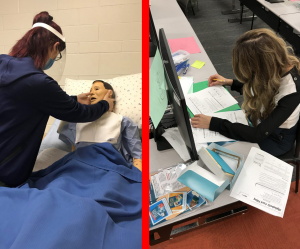 Riverside Campus
Administrative Office Professional
SCE Riverside's Admini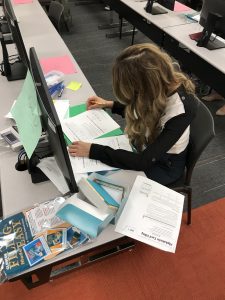 strative Office Professional students are currently learning QuickBooks, a computerized accounting program as well as PowerPoint. Throughout their program they have been learning and practicing skills in keyboarding, filling, payroll, bookkeeping and computer applications. They are gearing up for their internships which begin the second week of February.
Indio Campus
Nursing Services and Support Occupations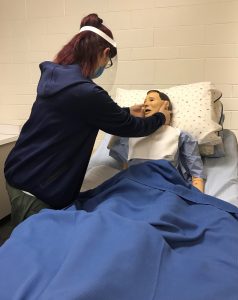 Our Nursing Services & Support Occupations students are completing their journey. They have learned compassion and care skills, clinical skills, home care skills and so much more! The new skills and certifications that our students have worked diligently to obtain this semester will allow them to be employed with rehabilitation centers, acute care facilities, skilled nursing facilities and private in-home care to name a few. We are glad that SCE could be an essential part of their journey to success. Our next NSSO session will begin this month and we are excited to welcome our new students.
«
February 2021 – Social Media
February 2021 – Professional Profile Workshop & Career Fair
»