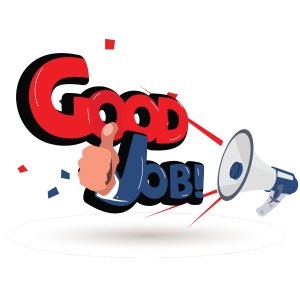 Riverside Campus
Administrative Office Professional
Mrs. Robles would like to recognize Maria Doty as the Administrative Office Professional Student of the Month. Maria has consistently shown a huge interest in the class and has grasped the subject matter without difficulty. Maria displays a "can do" attitude, and is always willing to do whatever is necessary to achieve class goals. She is dependable and reliable, maintaining a good attendance record. Maria is well liked by her classmates.
Dental Assistant / RDA Eligible 
Mrs. Kowalski would like to recognize Valeria Meza as the Dental Assistant / RDA Eligible Student of the Month. Valeria has proved to be a reliable student and dental assistant both in and outside of the dental clinic. She is hardworking and shows an eagerness to want to master all tasks she is presented with. Mrs. Kowalski trusts that Valeria will do well and excel as she continues to pursue her aspirations in the dental industry.
Medical Clinical Administrative Professional
Mr. O'Neil would like to recognize Ines Us as the Medical Clinical Administrative Professional Student of the Month. Ines consistently turns in all assignments on time and submits high quality work. She has achieved competency and proficiency with all clinical skills learned to date. She is excelling in her clinical internship at Cardiology Specialists Medical Group in Murrieta Hot Springs and will likely be hired upon completion of this program. Ines will make a great addition to any health care team!
Indio Campus
Administrative Office Professional
The Administrative Office Professional Students of the Month are Mitzy Aguilar and Patricia Swan. Their instructor Mrs. Sanchez chose these students because they both display dedication to the program and are focused and determined to master the course content. Congratulations to them both!
Dental Assistant/ RDA Eligible
The Indio Dental Assistant Student of the Month is Crystal Torres. Her class voted her because she is a very hard working student and likes to assist other classmates when they need help with skills. Congratulations, keep leading by example Crystal!
«
February 2021 – Professional Profile Workshop & Career Fair
March 2021 – Social Media
»