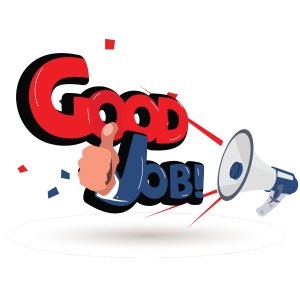 Riverside Campus
Business Administration
Mrs. Gray would like to recognize Florencia M. and Raul A. as her students of the month!
Florencia is an exceptional student.  She is always eager to learn and has excellent participation in class.  Florencia is very responsible and consistently puts forth her best effort to succeed academically.  Fellow students appreciate her positive attitude and consideration for others.  It is a pleasure to recognize Florencia as student of the month.
Raul is a hardworking and dedicated student who always enters the classroom with a positive attitude.  Raul is always raising his hand to answer questions or volunteer to solve problems on the board. He gets along well with peers and is always willing to lend a hand to all who need it.
Dental Assistant / RDA Eligible
Kowalski would like to award Alejandra Avila as student of the month! Alejandra has overcome many obstacles in her pursuit of becoming an RDA. Despite any barriers presented, Alejandra has always demonstrated a drive to persevere. I believe Alejandra's qualities will see her succeeding in any endeavor she chooses! I am happy to have had her in our class! Congratulations Ale!
Indio Campus
Business Administration
Our Business Administration instructor has selected Aimee Parris as the Student of the Month in Indio. Aimee is Diligent, genuine, kind, and inquisitive. Her work shows her to be a creative, inventive, and perceptive thinker, as well as a conscientious and ambitious student. Aimee is driven to do her best and sets a great example for other students. Congratulations Aimee; keep it up!
Dental Assistant/ RDA Eligible
Our Dental Assistant class has voted yesenia Silva- Magdaleno as Student of the Month. Yesenia has a very caring attitude and is helpful to her classmates; congratulations Yesenia!
Medical Assistant
Ms. Villanueva has chosen Gabriela Salinas as Student of the Month for the Medical Assistant class in Indio. Gabriela's confidence has grown so much since she has been in the program. She keeps her grades up and she is very helpful to her classmates. Gabriela is always ready to get to work; great work Gabriela!
«
May 2022- Upcoming Events
May 2022- Program Highlights
»