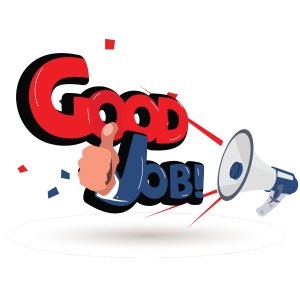 SCE Student Success Stories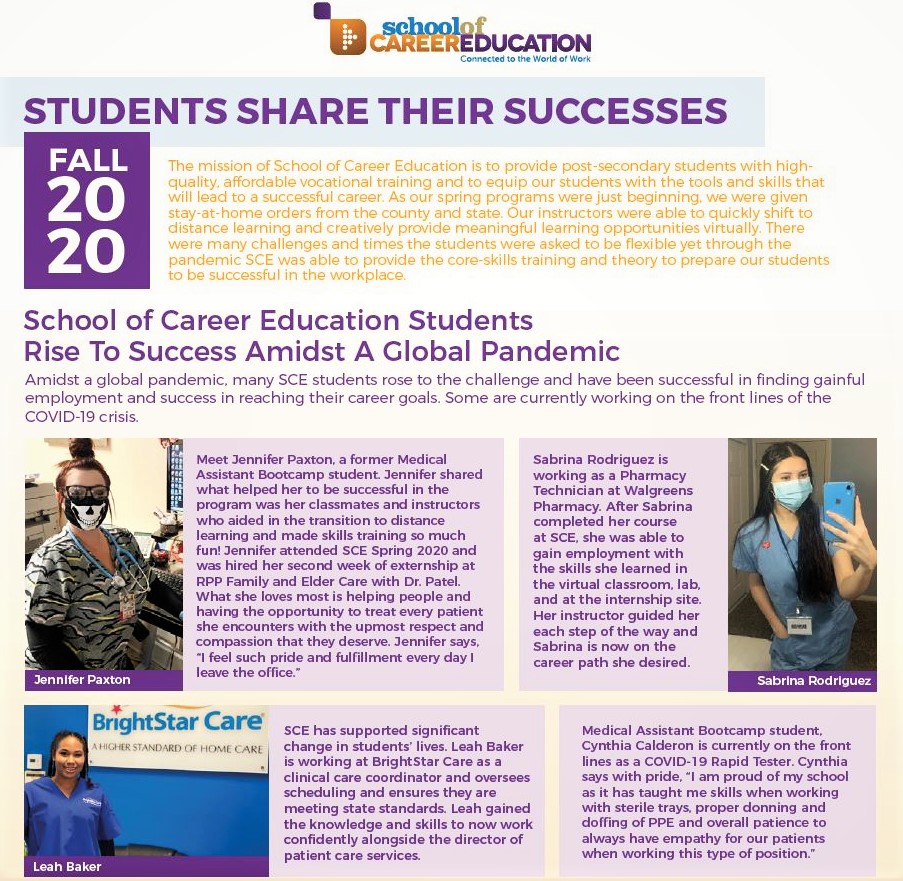 Riverside Campus
Administrative Office Professional
Mrs. Robles would like to recognize Teresa Johnson as the Administrative Office Professional student of the month. Teresa first attended class in 2016 for Microsoft Tools, and then entered our Administrative Office Professional program to refresh her skills and acquire the accounting portion of the program. Teresa's background is in Bio-medical Research Data Management and she believes that skills she has and is acquiring through the AOP program will allow her to continue and advance in the field she is most interested in. Teresa works hard to make sure she is understanding the subject matter. She is dependable, reliable, and possesses a "can-do" attitude that will ensure successful employment after completing our program.
Medical Clinical Administrative Professional
Mr. O'Neil would like to recognize Clarissa Ubanda. Clarissa has perfect attendance, earns high grades on tests, quizzes, and homework assignment, and excels with all clinical skills in the classroom lab setting. Clarissa has a cheerful, professional demeanor, always positive and encouraging. Clarissa works well with her peers and is always willing to help others. Clarissa Ubanda will make a great addition to any health care team!
Indio Campus
Administrative Office Professional
Our Students of the Month in the Administrative Office Professional class are Marisa Rodriguez and Ryan Lucero. Mrs. Sanchez chose these students because they are doing excellent at their internship sites! They are focused and dedicated to their work and doing excellent overall. Congratulations Ryan and Marisa, keep up the great work.
«
January 2021- Program Highlights
January 2021 – Career Fair & Resume Workshop
»