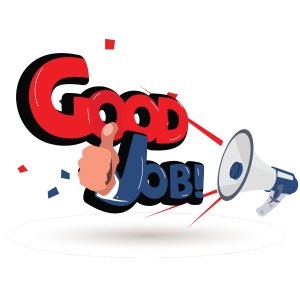 Riverside Campus
Administrative Office Professional Bootcamp
Mrs. Robles would like to celebrate Abigail Portillo as June's Student of the Month. Abigail demonstrates dependability and reliability. She participates in all class discussions, asks questions for clarification and understanding. Abigail's assignments are always completed as scheduled making sure they are of good quality. Abigail has maintained perfect attendance for the three months of the program. Abigail has shown a commitment as well as dedication to succeeding in the program. Congratulations, Abigail!
Medical Assistant Bootcamp
Mr. O'Neil would like to recognize Darniece Hebert and Martin Sanchez
Darniece has done so well with her internship at Ironstron Medical clinic, she has already been offered a job! Darniece is persistent, has perfect attendance, and is often the first person to turn in online distance learning assignments. Darniece has a great attitude and will make a great additional to any health care team. 
Martin is excelling at Central Occupational Medicine Providers (COMP). They have begun the "onboarding" process to ensure Martin is ready to start employment once he completes the MABC program. Martin has a great, professional demeanor. He excels on tests and always turns in online distance learning assignments on time. Martin will make a great addition to any health care team.
Nursing Services & Support Occupations
Mrs. Crow would like to recognize Dione Aguilar as June's Student of the Month. Dione is a student that has shown teamwork in the class. She brings to class her experiences that she has with her current job as a caregiver. Her insight has assisted students in their learning understanding. It is a pleasure to have Dione in the class.
Indio Campus
Administrative Office Professional Bootcamp
Our Instructor has chosen Summer Phillips to be recognized as Student of the Month for the month of May. This is Summer's second time this semester to be chosen! She has shown a commitment to the AOP- BC program and has been consistent in her attendance, arrives to class on time, completes assignments on schedule and participates in class discussions. We know that Summer will carry these practices with her into the work field which makes her a great employee candidate. Congratulations Summer!
Dental Assistant/ RDA Eligible
The Dental Assistant class would like to recognize Estefania Alvarez as Student of the Month for May. She is such a team player and is always helping out her fellow classmates. Congratulations Estefania! We know you are off to an incredible start; keep up the great work.
Nursing Services & Support Occupations
Our NSSO Instructor Mrs. Crow has chosen Bianca Carrasco as Student of the Month. Bianca is regarded as a "team leader" and is such a big help to her classmates. She always goes above and beyond; the stories she shares with her classmates are beneficial in helping them to see the "bigger picture" after completion. It is a joy to have her in this class. Thank you for all of your hard work Bianca!
«
June 2021- Social Media
June 2021- Upcoming Events
»