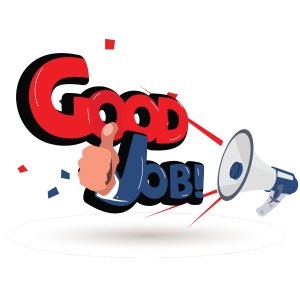 Riverside Campus
Dental Assistant / RDA Eligible 
Mrs. Kowalski would like to recognize Ariana Solis as the Dental Assistant / RDA Eligible Student of the Month. Ariana continues to show growth and potential in all things academically and in her skill sets. She works well with everyone and shows great care for her patients. Congratulations Ariana!
Medical Clinical Administrative Professional
Mr. O'Neil would like to recognize Christy Brummett as the Medical Clinical Administrative Professional Student of the Month. Christy has greatly improved her testing, and continues to excel with clinical skills. Christy is a fast learner and has readily accepted and excelled at the challenges faced in her clinical internship. Christy will make a great addition to any treatment team.
Indio Campus
Administrative Office Professional
Mrs. Sanchez has selected Mariela Cota for the AOP student of the month. She consistently keeps a positive attitude and is very driven to achieve and succeed.  Congratulations Mariela on being Student of the Month and on the completion of your program.
Dental Assistant/ RDA Eligible
The Indio RDA students voted  two student for the month. Emely Dominguez Lopez was voted because she is such a kind and helpful person; Andrea Garcia Alaniz was also voted by her class because she displays such a great attitude in class. Way to go! We are excited to celebrate both the students.
«
March 2021 – Social Media
March 2021 – Upcoming Events
»