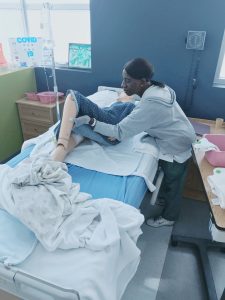 Riverside Campus
Patient Care Technician
Our Patient Care Technician students are preparing to start their clinical hours at Alta Vista Healthcare & Wellness Centre. They have been hard at work practicing their skills in the lab on campus to prepare. They will complete the Patient Care Technician course in just a couple months and will earn their Certified Nursing Assistant Certification, Home Health Aide Certification, and Acute Care for Nursing Certification.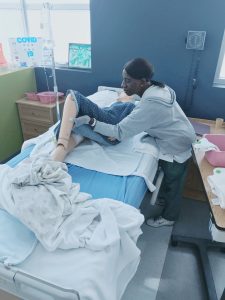 Indio Campus
Business Administration
This month our Business Administration program welcomed RCOE's Development & Training Coordinator Mike Wibben into the classroom. He came in to speak with our students and provide training in Microsoft Suites that included Outlook, Publisher, OneNote, OneDrive and Microsoft Teams. These skills are essential job functions that students will use on their internships.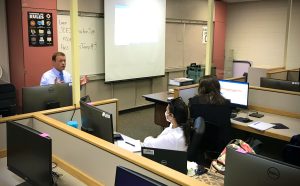 «
April 2022- Student of the Month
April 2022- Upcoming Events
»