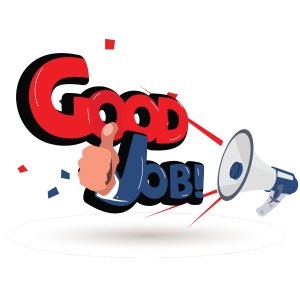 Riverside Campus
Dental Assistant / RDA Eligible
Mrs. Kowalski would like to recognize Yesenia Aguilar as her Student of the Month! Yesenia has demonstrated a drive to succeed in the RDA program and in her professional dental career. She has been offered a position to work at her intern office just one month into her internship. Her desire to learn and excel in her skills is recognized by all who have worked with her. Congratulations Yesenia!
Medical Assistant
Mr. O'Neil would like to recognize Priscila Ramirez as his Student of the Month! Priscila has maintained perfect attendance since the beginning of the program. Her GPA improved in the month of March as well. Priscila excels at clinical skills and works great with her peers. She is always cheerful and willing to help others. Priscila Ramirez will make a great addition to any health care team!
Patient Care Technician
Mrs. Crow would like to recognize Dana Robinson as her Student of the Month! Dana has been an inspiration to others as she is dependable and professional and is the epitome of what a Nursing student depicts. She is determined to get to class daily. She not only comes when the sun is shining by when the rain is pouring. It is with great house that Mrs. Crow nominates Dana for the Student of the Month. She is sure she will go far in the field of healthcare with her determination! Congratulations Dana!
Indio Campus
Dental Assistant/ RDA Eligible
Our Dental Assistant students voted Fatima Zepeda- Vargas as Student of the Month! Fatima is helpful and nice; she is also very committed to her studies in the RDA class. Great work Fatima!
Medical Assistant
Our Medical Assistant Instructor Ms. Villanueva has chosen Alexis Valdez for Student of the Month! Alexis is always on time for class. She works well with her classmates and is also a great hardworking student. Congratulations Alexis!
«
April 2022- Social Media
April 2022- Program Highlights
»