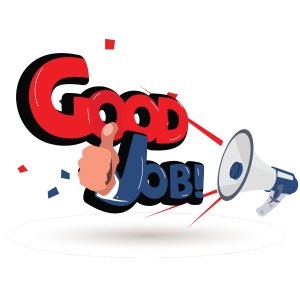 Riverside Campus
Dental Assistant/ RDA Eligible
Mrs. Kowalski would like to recognize Araceli Gomez as the Student of the Month. Araceli has demonstrated exceptional leadership skills. She is compassionate and caring and enjoys helping others whenever there is an opportunity. Congratulations Araceli!
Medical Assistant & Phlebotomy
Mr. O'Neil would like to recognize Lorraine Gomes and Angela Pulido as the Students of the Month.
Lorraine Gomez consistently scores high on all tests and pop quizzes. She excels at clinical skills and is always willing to help out her peers. She maintains a professional appearance and demeanor at all times. Lorraine has excellent attendance, and will make a great addition to any health care team!
Angela Pulido has a great eye for detail and demonstrates excellent critical thinking abilities. Angela's contributions have improved this program! She consistently scores high on all tests and pop quizzes. She regularly makes insightful contributions to classroom discussions. Angela will make a great addition to any health care team!
Congratulations Lorraine and Angela!
Indio Campus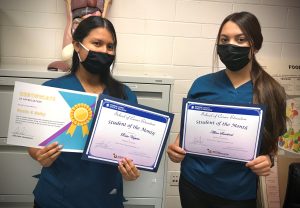 Business Administration
Our Business Administration instructor has chosen Miriam Madero and Abraham Silva as Student of the Month. Miriam was chosen because she is an excellent student who always strives to do her best. She has a desire not only to complete lessons but have full understanding if the program. Abraham is always up for the challenge of learning something new! He always displays a positive and professional attitude. Congratulations to you both and keep up the great work!
Dental Assistant/ RDA Eligible
The Dental Assistant class took a vote and have chosen Jennifer Rivera as student of the Month. She was chosen because of her funny and sweet personality; and because she is always bright and ready to help her classmates. Keep shining Jennifer!
Medical Assistant
Our Medical Assistant instructor chose Alma Sandoval and Rocio Vaquero as Student of the Month. Alma is always prepared and ready for class. She has perfect attendance, never misses an assignment and is always ready to conquer whatever task she is given. Rocio is the first student in class and the last to leave each day; she is such a dedicated and hardworking student. Congratulations to them both!
«
December 2021- Upcoming Events
January 2022- Social Media
»