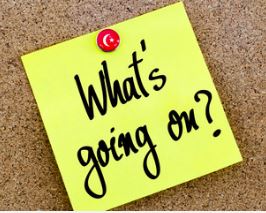 Ultimate Microsoft Summer Program: Word & Excel
School of Career Education's Alessandro Main Campus will be offering a summer program which will include 180 hours of instruction for students to learn Microsoft Word and Excel skills. This course is scheduled to begin July 13, 2021 and enrolment is currently OPEN! We encourage anyone interested to enroll now; don't forget to ask about available grants or scholarships. Contact our Admission Technician, Madelynn Knust, at mknust@rcoe.us or 951.826.6853 for more information.
Financial Aid Workshop
If you are  interested in attending class for the fall we encourage you to attend one of our upcoming Financial Aid Workshops. This is a great opportunity to get assistance with completing any financial aid applications you may need to get enrolled. Our Senior Student Accounts Technician will also be available to speak with students and their parents to ensure they understand their individual financial aid funding.
Riverside Dates:
July 16, 2021 at 10am
July 27, 2021 at 1pm
Please contact Maddie our Admissions Technician in Indio at mknust@rcoe.us to confirm your seat for the workshop
Indio Dates:
July 15, 2021 at 10am
July 28, 2021 at 1pm
Please contact Jaimie our Admissions Technician in Indio at jsanderson@rcoe.us to confirm your seat for the workshop
«
July 2021- Program Highlights
July 2021- Student of the Month
»