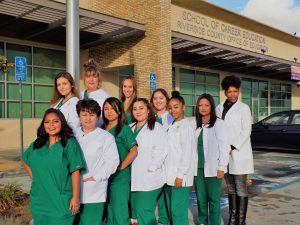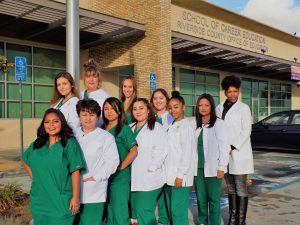 November made us all thankful for the many opportunities we have that lead towards success. Students in the Phlebotomy program were the first to begin their externships and are the first to finish their program. As a school, we are very proud of our students accomplishments and wish them the best of luck as they prepare for their National certification exam in December. This group of students has worked very hard and their can-do attitude will get them much closer to their goals.
Student Learning Opportunities
Hands on learning is one of the keys to success for any student to excel.  Providing students with these opportunities to connect their learning with real-world situations allows them to have a better understanding  and become more knowledgeable of their field. So when we are able to invite professionals to our school, we are quick to schedule them.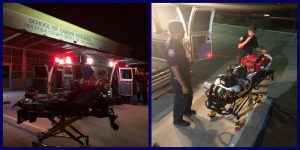 Our EMT class had an awesome opportunity to meet with staff from American Medical Response (AMR). Students were able to  ask questions,  explore the AMR vehicle, use the equipment, sit behind the drivers seat, and engage with AMR Staff. This opportunity also helped our students to be more comfortable as most will be completing their internship with ambulance ride alongs.  Students and SCE staff are very grateful for the collaboration with AMR.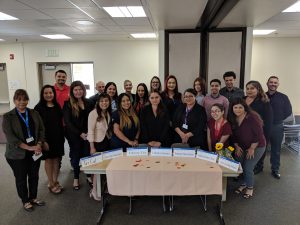 Our Indio Administrative Office Professional students had the opportunity to meet with 7 companies for "Speed Mock Interviews". It was a fun and a relaxed environment, yet professional and the students dressed to impress with interview attire. Our instructor Ms. Sanchez prepared them for 21 tough interview questions.  They went around the room and interviewed with each business that came. This exercise prepared our students for real world interviews in their near future! Congrats on getting one more step closer towards success!
Congratulations to the following students for receiving Student of the Month in their class: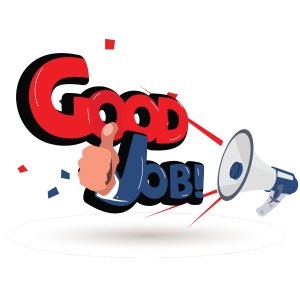 Administrative Office Professional: Megan B., Lillian R., Skylar R., Vanessa T., & Leanna Ward
Dental Assistant, RDA eligible: Blake M. & Yvette N.
Emergency Medical Technician: Samantha G. & Paris S.
Medical Clinical Administrative Professional: Nancy A., Arturo D., & Karissa M.
Nursing Services & Support Occupations: Chandra M.
Pharmacy Technician: Angel A. & Antonio P.
Phlebotomy: Debre'yon P.
«
Holiday Shoebox Project
Career Readiness Workshops
»