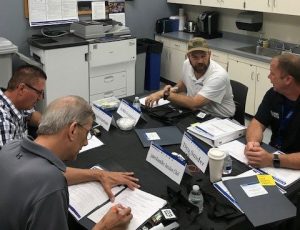 On October 17th and 24th our Instructors met with their Advisors at the Fall Occupational Advisory meeting. An SCE Advisory Committee is a group of individuals whose experience represent a particular occupation area.  The primary purpose is to assist instructors to establish and evaluate the SCE program, which serves the needs of the students, community and business partners.  Advisory Committee meetings provide expertise about current/future industry changes.  These meetings assess SCE programs and make suggestions and recommendations for improvement with curriculum, updates to the facilities, or purchase of new equipment/material.
Fascinating Facts:
Over 2,000 Riverside County business/industry employers are established as community site training facilities.
SCE is fully accredited by the Council of Occupational Education and Western Association of Schools and Colleges.
Business/industry representatives attend advisory council meetings to evaluate the effectiveness of CTE-SCE training and to give advice on program improvement.
Pictured below is our Coordinator/ Principal, Patsy Mata Hammer and Executive Director, Ron Vito welcoming our guests! Thank you to all of our Advisor's!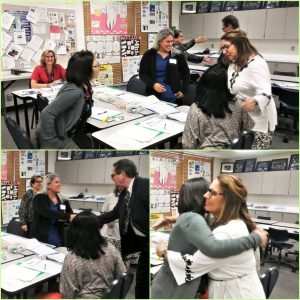 «
First month of School
Student Highlights
»