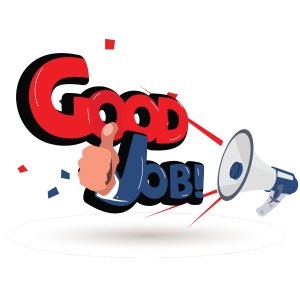 INDIO
Administrative Office Professional
Congratulations to our AOP students Lindsey Jolly and Sarina Morales for receiving Student of the Month! Both of these students were selected by their instructor Mrs. Sanchez for academic excellence and outstanding attendance. During Zoom meetings both students demonstrate great dialogue and observation and are active in class discussions. Continue to set examples Lindsey and Sarina; you will go far.

Nursing Services and Support Occupations
The NSSO Student of the Month is Cassandra Defoe. Her instructor Ms. Crow says Cassandra is very responsible and attentive to her work as a student who also oversees her family. She has a serious attitude when it comes to her class work and a sensitivity to the nature of a Nurse Assistant. It is with pleasure we celebrate Cassandra's accomplishments thus far.

Dental Assistant/ RDA Eligible
Noemi De Leon Rosas has been voted by the class as Student of the Month because she is always engaged and asks questions to stimulate Zoom class dialogue and discussions. She is also very kind and helpful to her fellow students. Congratulation Noemi, keep up the excellent work.


Riverside
Administrative Office Professional
Congratulations to our AOP students Brittany Catano-Lopez and Brenda Bryant! Brittany has demonstrated a commitment to the course and has been consistent since the start of the program. She has adapted extremely well tot he distance learning program schedule. She follows all the class guidelines – checking in every morning, participating in all ZOOM class meetings, and completing and submitting her assignments on time. Brittany displays an exceptional work ethic. Brenda has shown her dedication to the program. She has committed herself to learning the course content, despite challenges. From the beginning she has proved a "can-do attitude. Brenda demonstrates responsibility, dependability and commitment.

Dental Assistant / RDA Eligible
The Dental Assistant / RDA Eligible student of the month is Kristin Sizemore. Kristin has demonstrated great responsibility and leadership in the program and has exemplified a friendly and helpful student to all those around her. Congratulations Kristin!

Medical Clinical Administrative Professional
Congratulations to Danelia Romero! Danelia is consistently the first student to complete all distance learning and homework assignments. With team assignments, she takes the lead and ensures the team stays focused and on track. Danelia has the highest GPA in the class. She excels with all clinical skills taught so far and is always willing to help her peers. Danelia will make a great addition to any health care team.
«
October 2020 – Program Highlights
November 2020 – Open House & Blood Drive Events
»